Innovative Therapies for Preventing and Treating Viral Infections and Lung Disease
Developing and delivering novel compounds to prevent and treat COVID, pneumonia and other lung diseases.
About CurVir Biotech
CurVir Biotech is a start-up company whose innovative, patented therapeutic approaches block the entrance of SARS-CoV-2, as well as other viruses, into the lung, nasal mucosa, eye, brain, and gastrointestinal tract. Our unique approach protects the affected organ and decreases viral infectivity.
CurVir's compounds include variations of three novel lipid mediators: very-long chain polyunsaturated fatty acids (VLC-PUFAs), elovanoids and a novel resolvin D6 isomer. Elovanoids are recently discovered (2017) bioactive derivatives of VLC-PUFAs. Resolvin D6 isomer was discovered in 2020 and is a derivative of the omega-3 DHA.
The Ongoing Challenge of COVID-19
COVID-19 caused by SARS-CoV-2 is highly transmissible from human to human, the most recent variants being more contagious than the original strain. This virus infects alveolar lung cells, nasal cells, the eye surface, gastrointestinal tract, and central nervous system. SARS-CoV-2 triggers a wide range of disease phenotypes, including severe acute respiratory distress syndrome (ARDS). In many cases dysregulated immune/inflammatory lung responses in COVID-19 contribute to morbidity and mortality.
COVID-19 patients often develop a cytokine storm characterized by increased pro-inflammatory cytokines and monocytes/macrophages that infiltrate the alveoli. Alveolar inflammation and damage lead to COVID-19 morbidity and mortality. CurVir's Elovanoids, VLC-PUFAs and resolvin D6 isomer attenuate viral cell entry and downregulate inflammation and cytokine storm, protects the organ from damage and consequently promote disease resolution.
One of the company's therapeutic avenues is based on the demonstrated cyto-protective properties of the new compounds that include upregulating abundance of pro-survival proteins Bcl-2 and Bcl-xL and pro-homeostatic proteins sirtuin1, Iduna, and prohibitin-type 2, while downregulating apoptosis-promoting proteins Bax, Bim, and Bid. In addition, they enhance the lung immunological response that mediates protective immunity to SARS-CoV-2.
Studies in primary human lung cells, human corneal cells, and a rat model of corneal inflammation have shown that VLC-PUFAs:
Lead to synthesis of elovanoids in lung cells
Downregulate ACE2 expression, the SARS-CoV-2 receptor, preventing binding of the viral spike protein
Downregulate the expression of host proteases used during viral cell entry
Suppress hyper-inflammation, cytokine storm, and senescence gene programming
CurVir's novel lipid mediators will be formulated for delivery via orally inhalable nebulizer, eye drops, nasal sprays, and other forms.
Innovation
Clear Mechanisms of Action
The mechanisms of action (MOAs) of CurVir compounds were uncovered in the laboratories of CurVir Founder and CEO, Dr. Nicolas Bazan, one of the world's foremost neuroscientists, based on his decades-long understanding of lipid mediators. These MOAs include:
Lipidome remodeling of membrane microdomains that recruit tetraspanins to attenuate the binding of viruses to lung, mucosal and other cell surfaces.
Since cell lipid membrane is required to assemble virions in endosomes, VLC-PUFAs perturb endosome formation by triggering the biosynthesis of atypical lung phospholipids.
Elovanoids downregulate ACE2 expression and availability to hinder viral attachment.
Elovanoids restore expression of matrix metalloproteinases for extracellular matrix sustainment, where integrins are located, to counteract viral infectivity.
Elovanoids downregulate the expression and availability of furin and type II serine protease TMPRSS2 proteases that mediate S protein activation, post-fusion, and initial viral cell entry.
The CurVir Team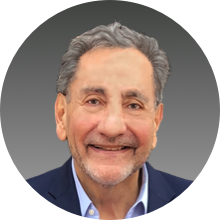 Nicolas G. Bazan, MD, PhD
Founder and CEO of CurVir Biotech, Director of the LSU Health Neuroscience Center of Excellence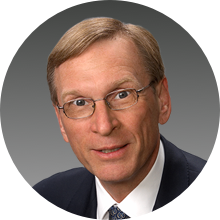 Robert W. Naismith, PhD
Chairman of Mentor Insight, Professor of Clinical Sciences (Geisinger Commonwealth School of Medicine)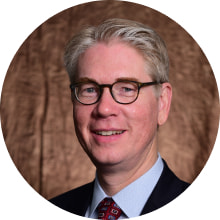 Kurt M. Weigle
Managing Director, CurVirBiotech and NeuResto Therapeutics
Scientific Advisory Board
Publications
CurVir Biotech's strong intellectual property is protected by U.S. and international patents. The properties of its lipid mediators have been well-documented in prior and just-published scientific papers:
Investor Opportunity
CurVir Biotech's unique approach to preventing and treating COVID-19 and other lung diseases make the Company's proprietary lipid mediators highly complementary to vaccines in the fight against COVID. Tens of millions of COVID cases each year – despite the availability of vaccines – points to a strong market for CurVir products.
Please contact Kurt Weigle, Managing Director for more information on investment opportunities.
Neuresto Therapeutics
Restoring neuronal function with the brain's small molecules
CurVir has an agreement with Neuresto Therapeutics that provides exclusive use of more than 30
patents on Elovanoids (several internationalized).